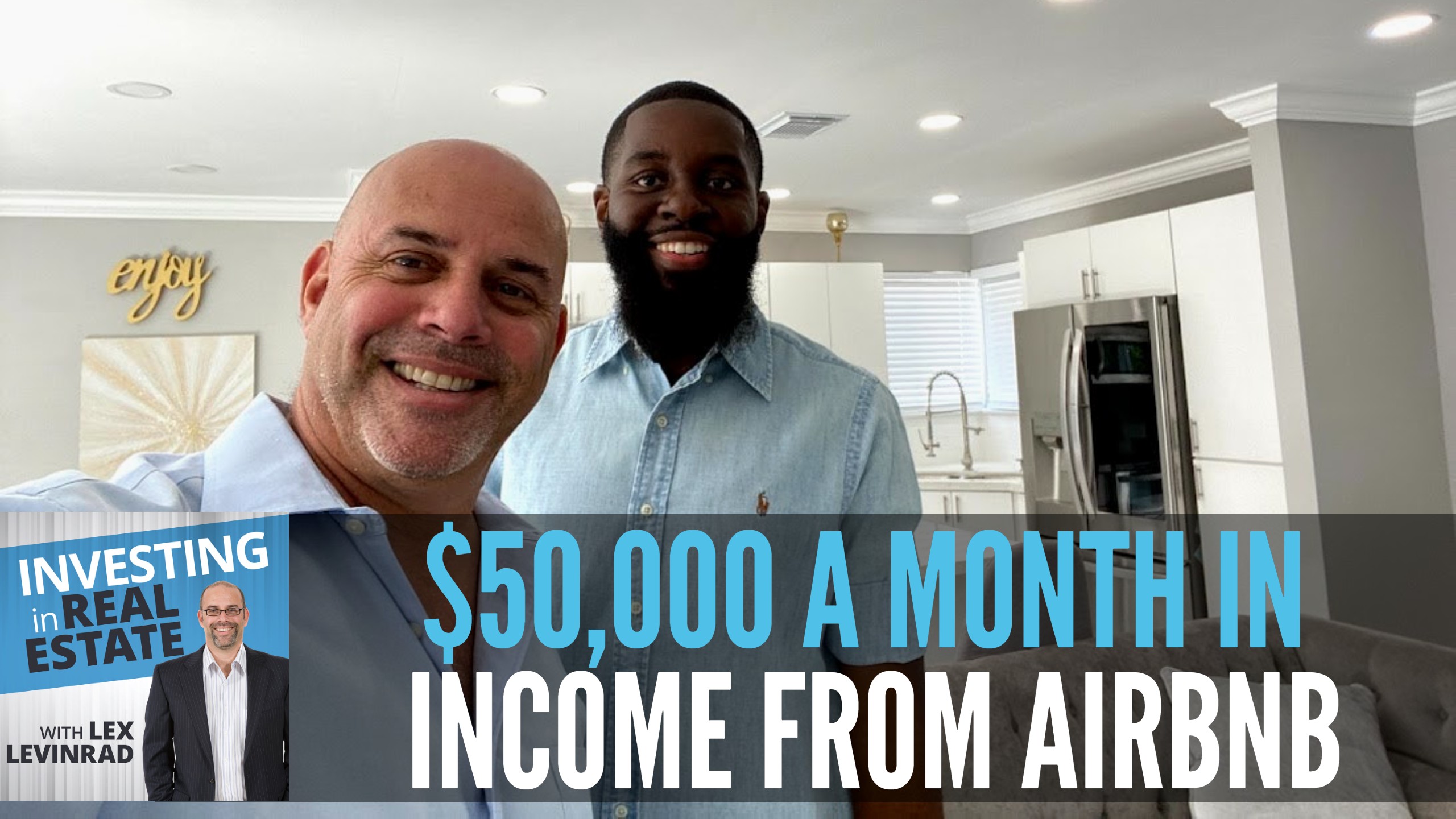 On this podcast episode, I interview my student Andy Saintilus and we talk about his success as a real estate investor, and how and why he transitioned from long term rentals to short term rentals and Airbnb.
Andy is just 34 years old. He attended his first real estate boot camp with me around 6 years ago. Shortly after that boot camp, he signed up for my one on one coaching mentoring program.
Over the past 6 years, Andy has purchased 10 different rental properties in Miami using the Buy, Repair, Rent and Refinance strategy (BRRR). I loaned him the money on all 10 properties – which is one of the benefits of my coaching program.
Originally, these rentals were all long term Section 8 rentals. In the past few years, he has transitioned his long term Section 8 rentals into short term vacation rentals that are listed on Airbnb. He now has all 10 of his single family properties in Miami listed as short term rentals on Airbnb. The cash flow is 5 times higher than it was as a regular long term rental property. Not only is the cash flow much higher, but his rentals are no longer getting trashed by Section 8 tenants who were destroying his properties, so the upkeep and maintenance of the property is much easier and cheaper. Since Airbnb charges guests a deposit each time they stay, he is able to assess and collect any damages when they checkout. Transitioning his rental properties to Airbnb has allowed him to substantially upgrade his properties by adding swimming pools, outdoor barbecue areas and other "experiences" like a putting green etc. His market is Miami and he focuses on groups of people who are visiting Miami for the weekend. On holiday weekends, he can generate as much as $1,000 per night per Airbnb.
Andy now generates over $50,000 a month in income from Airbnb. He has also increased his net worth by over 2 million dollars. And he is only 34 years old! Last year, Andy quit his corporate job for good. He now has a life of financial freedom. And he achieved this financial freedom in just 6 years. Andy will share his story at the Airbnb and Short Term Rentals Boot Camp which is coming up at the end of the month.
His story is truly inspiring. If you are a new real estate investor, listen to this podcast interview to hear his story and how he got started investing in rental properties. This may be the motivation and inspiration that you need to start learning how to buy rental properties with other people's money using the buy, repair, rent and refinance strategy. If you want to employ this strategy, make sure you are at the Airbnb and Short Term Rentals Boot Camp!
Andy will be speaking at our Airbnb and Short Term Rentals Boot Camp which is coming up Friday September 29 to Sunday October 1st. There are only a few seats left! If you want to attend call our office at (561) 948-2127
To listen to the podcast episode, click on the white arrow in the black bar (please wait a few seconds for the podcast to start)