GMAIL MOBILE APP ON YOUR PHONE
If you are using the Gmail Mobile App on your phone or mobile device, please open the app now.
Please find the Promotions tab at the top of your inbox in Gmail.
If you do not find an email from lex@lexlevinrad.com in the promotions tab, please check the Spam Folder
Then select Primary from the list.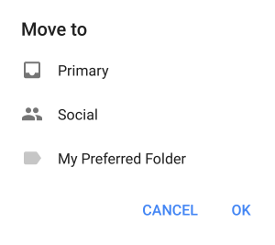 This way you will always see Emails From Me and all emails from Lex Levinrad will end up in your Primary Inbox tab… (instead of spam or promotions tab)