Real Estate Investor Websites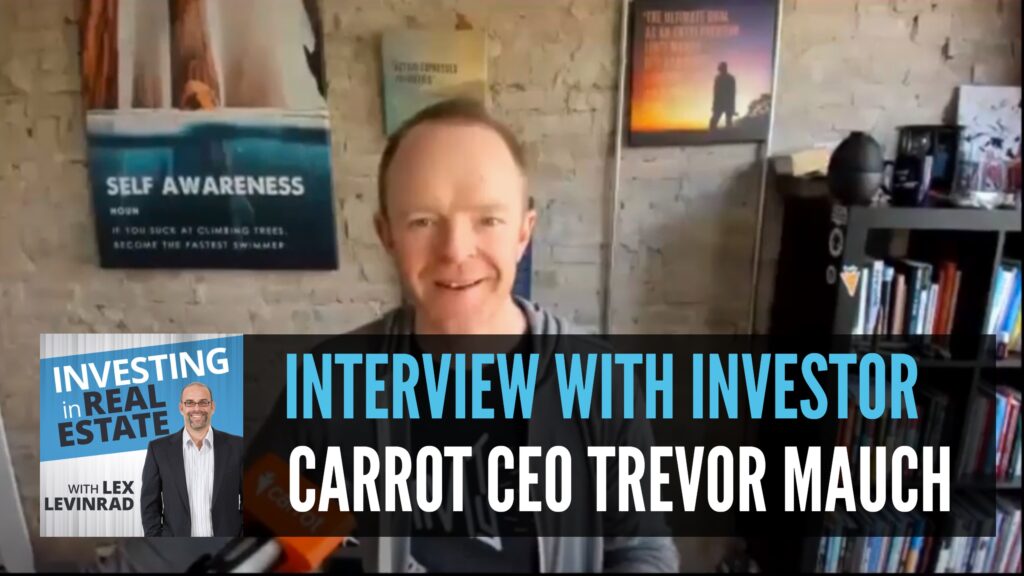 On this podcast episode, I interview Trevor Mauch who is the founder and CEO of Investor Carrot. To listen to this podcast episode please click on the white arrow in the black bar below.
Investor Carrot is the #1 Real Estate Investor Website Platform for real estate investors and is used by thousands of real estate investors, wholesalers and flippers.
I personally use Investor Carrot websites in my real estate business and have multiple cash buyer and motivated seller websites with Carrot. If you want to check out Investor Carrot click here
On this podcast interview, I speak with Trevor about how he leveraged his background in SEO, Content Marketing and Digital Marketing to build Investor Carrot. We also talk about business building and gaining your freedom and time back, by hiring people to replicate your systems and processes. Trevor has excelled at this and that has helped make Carrot the fastest growing real estate investor website platform for both beginners and professional real estate investors.
Trevor talks about why he founded Carrot, and his personal mission to help real estate entrepreneurs get back their freedom, time and purpose. We discuss how he transitioned from being a new real estate investor and content marketing expert, to building the fastest growing software company in Oregon. Carrot is growing very rapidly and is now a member of the Inc 5,000 which is an amazing accomplishment.
Carrot has generated over 5 million motivated seller leads for investors through it's seller web sites alone. If you were to search on Google for terms like "sell my house now" or "need to sell my house fast" you are more likely than not to land on an Investor Carrot Seller Website.
Carrot websites are designed to have blog content for search engines, which makes your site and content easier to find. This helps index you in Google Searches. They have packages where the blog content is written for you and updated weekly or monthly. If you are going to get Carrot I recommend you get the package with the blog content.
Carrot sites are designed to convert leads. They do a great job at converting motivated seller leads and cash buyer leads for investors. And that is why so many investors use Carrot websites for their pay per click campaigns.
They package that I recommend for my students is $99 a month which gives you access to 3 websites and the blog content. You can check that out here:
I personally have 2 cash buyer web sites and 2 motivated seller web sites and I can tell you that they work!
The buyer and sellers sites also integrate very well with Podio, Investor Fuse, REI Pro and Zoho CRM's. If you are using (or want to use) any of these CRM's in the future, you can have your leads instantly imported into your CRM. This is what I personally do with Podio (I use the Investor Fuse version).
For investors that want to send emails to their buyers and sellers, Carrot integrates well with Mail Chimp, Constant Contact, Get Response and iContact. So if you want to have your cash buyer and seller leads all stored in one place, and have the ability to market to your cash buyers and motivated sellers via email this is a good solution for you.
This was a fun podcast interview!
To listen to this podcast episode please click on the white arrow in the black bar below.