LEARNING HOW TO WHOLESALE REAL ESTATE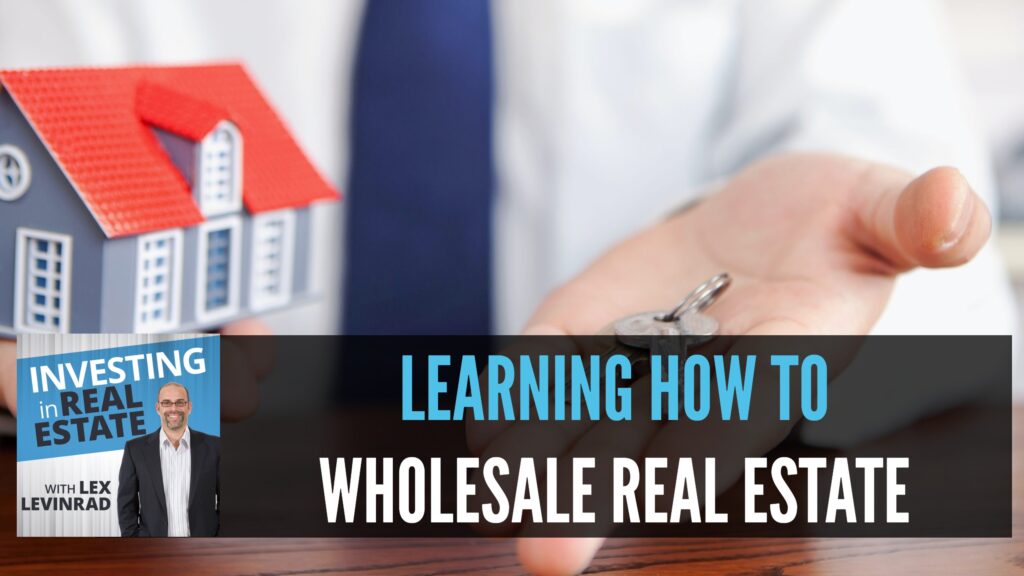 On this podcast episode I talk about why learning how to wholesale is a great place to start if you are a new investor. To listen to this podcast episode, click on the white arrow in the black bar at the bottom of this page.
Learning how to wholesale and find houses at a deep discount is very important for you as a real estate investor and will make you a much more well rounded
real estate investor.
There are three types of real estate investors:
1. investors that buy rentals using a realtor
2. investors that buy rentals from a wholesaler
3. investors that buy rentals from sellers direct
If you want to get the best wholesale deals at the lowest wholesale prices, then you will need to buy directly from motivated sellers.
Those motivated sellers could be financially distressed (foreclosure, short sales, bankruptcy etc). They could be bank owned properties
owned by the bank (REO). Or they could be properties that have been damaged by hurricanes, storms, floor or fire. If you want to find
properties at a discount your seller is going to need to be motivated to sell at a discount.
On this episode I talk about long term real estate investing strategies to create and build wealth like the Buy Repair, Rent and Refinance Strategy (BRRR). To employ this well known strategy you need to be able to find wholesale deals at wholesale prices that are purchased at no more than 75% of market value. That is the hard part. And realtors won't be able to help you with this.
The way you find wholesale discounted deals is by buying directly from banks, buying from wholesalers, or buying directly from motivated sellers. Buying direct from motivated sellers is your best option. Soon, bank owned properties, foreclosures and short sales will be booming. But to buy these properties you have to pay CASH (no mortgages allowed). If you don't have the cash you need to have a private lender in place that will lend you the money.
To get started, you will first need to learn and have a very solid understanding of what a house would appraise for, the repairs required to fix the house and what those repairs would cost. Only once you know what the house is worth fixed up, and what it would cost to fix it up, are you able to calculate your maximum offer price.
I teach the basics of Wholesaling including After Repair Value (ARV), Comparable Sales, Repair Estimates and how much to offer on a property at our Wholesaling Real Estate Boot Camp which is held twice a year in South Florida.
You can click here for more information about the Wholesaling Boot Camp
To listen to this podcast episode, click on the white arrow in the black bar below.