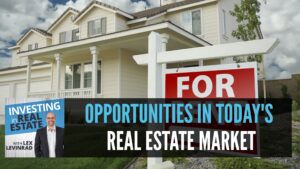 On this podcast episode I talk about opportunities in today's real estate market. To listen to the podcast scroll down to the bottom of this page and click on the arrow in the black bar.
The current inventory situation in the real estate market is the tightest that I have ever seen (in 17 years). There is such a huge shortage of inventory and there is simply no supply. Investors are having a very hard time finding wholesale deals at wholesale prices.
I discuss one strategy that we are employing which is to look at cheap rental properties that are currently rented with tenants in place. Many wholesalers send out these types of deals to their investors and the key to getting these houses is to beat your competition by locking up the contract instead of "waiting" for an appointment. You will need to know your ARV's very well in order to do this. You will also need to drive by the properties in order to feel comfortable enough to do this.
You can purchase these properties with hard money (or private money) and then you can wait until the tenants lease expires. At that point you can give the tenant a notice to vacate and you then have a house that you can either fix and flip, or you can fix and rent at a higher rental amount.
I suggest you consider renovating and then renting the property at a higher amount. After you have rented the property, you can refinance your mortgage into a conventional 15 year mortgage. If you do this you will own the property free and clear in 15 years.
That is how you create wealth. And the reason you are interested in real estate is because you want to create wealth for yourself and your family. The record low interest rates are an opportunity for you to buy rental properties now.