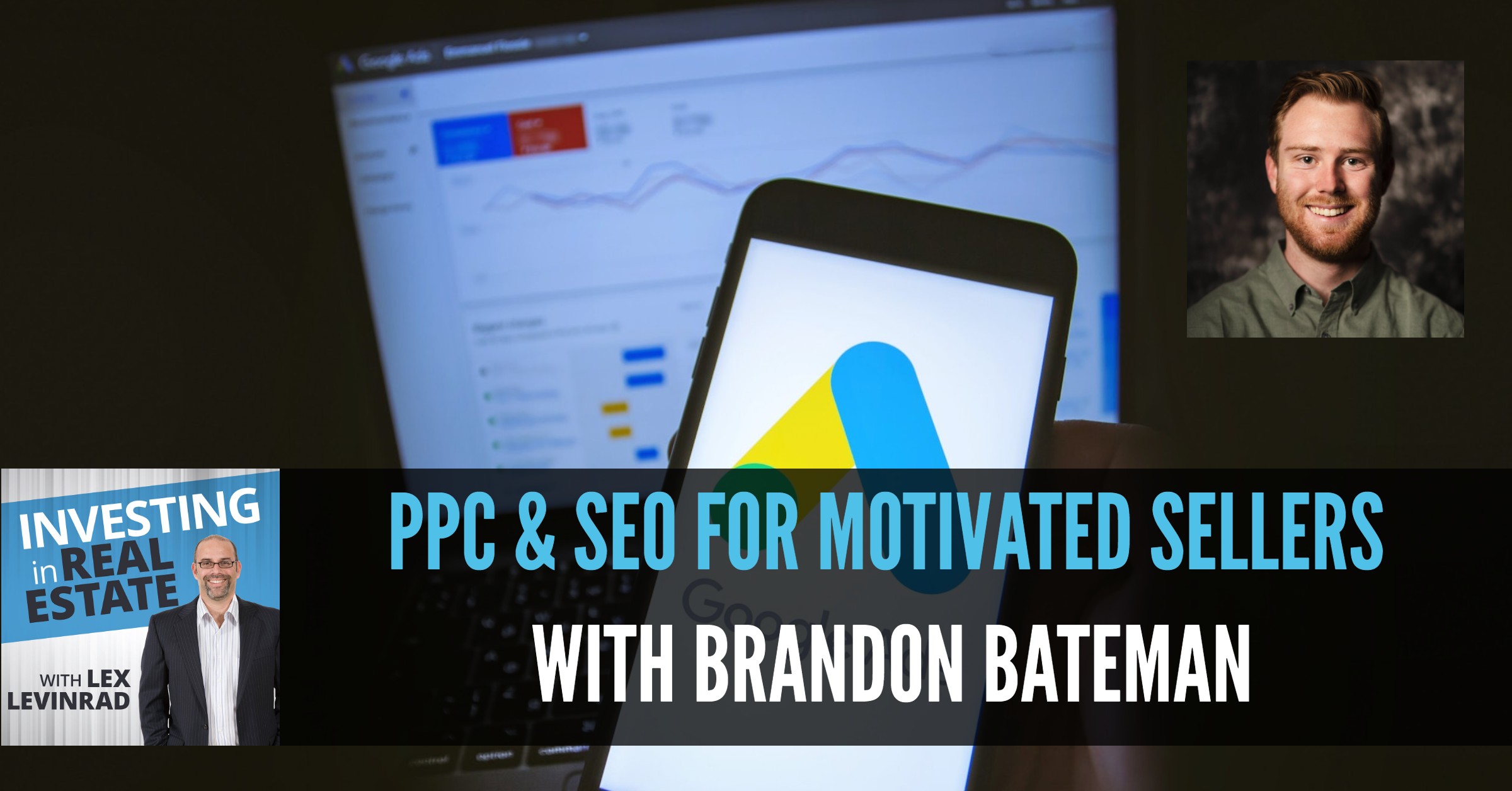 On today's Podcast, I interview my friend Brandon Bateman about Pay Per Click (PPC) and SEO For motivated sellers.
I first met Brandon at my Collective Genius mastermind when I was introduced to him by a mutual friend. Brandon is running the PPC and SEO campaigns for some of the biggest real estate investors in the country (including many of my friends in my mastermind).
Since we spoke about motivated seller marketing on the last podcast episode on this show, I thought it would be a great time to ask Brandon to come on to the podcast so that he could share some of his PPC and SEO Wisdom with all of my listeners.
This episode is packed with a lot of information related to marketing to motivated sellers. We talk about Google Ads (PPC), Facebook Ads, Search Engine Optimization (SEO), website design and many other concepts related to motivated seller marketing.
Brandon is an expert in PPC and SEO, so get out your notepad and make sure you take some good notes from this podcast episode!
To listen to the podcast episode, click on the white arrow in the black bar (please wait a few seconds for the podcast to start)