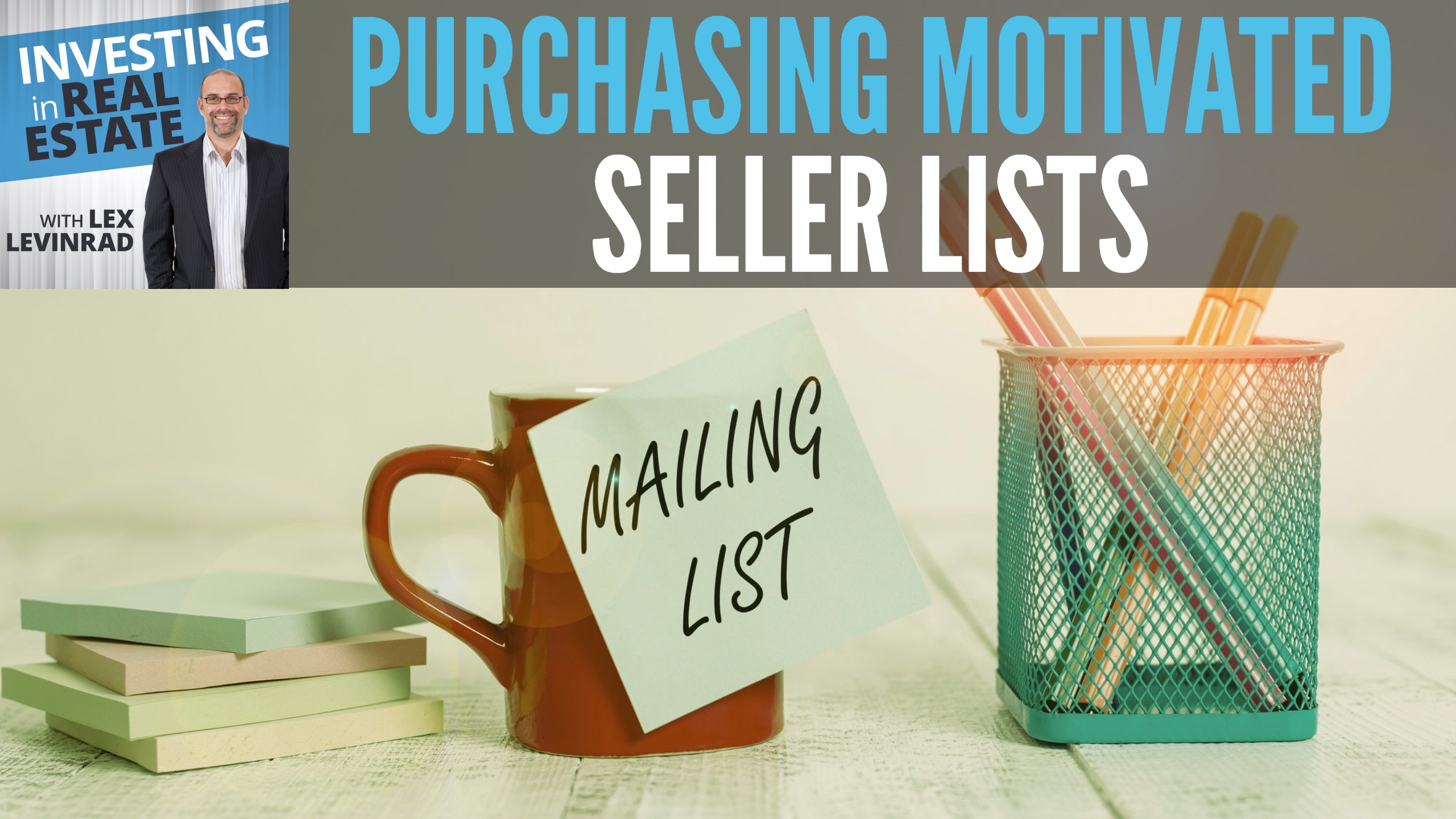 On this podcast episode, I talk about purchasing motivated seller lists and where and how to purchase these lists or get access to them. The smartest real estate investors know that if you are marketing to motivated sellers then knowing how to get the best lists is extremely important.
Motivated seller lists are broken down into many different categories. You can purchase many different types of lists including foreclosure lists, absentee owner lists, probate lists, inheritance lists etc. Some of these lists can be located for free on the county or city website. Some cities and counties make locating this information more difficult than others. List brokers are able to provide some of these lists for a fee. Some of the hardest to obtain lists require you to physically go down to the courthouse. Those are the best lists since the least amount of investors actually bother to do that. The worst lists are the ones that are the easiest to purchase. The best lists are the ones that your competitors don't know about.
The big question I get asked all of the time by my students is WHERE and HOW to purchase these lists. This podcast episode will help you with that.
Generally speaking, you can break out your motivated seller lists into different groups (some of which are listed below). This list is NOT all-inclusive. There are many lists that are not listed below.
COURT SYSTEM:
Probate
Judgment
Divorce
Eviction
Bankruptcy
Foreclosure
COUNTY OR CITY:
Code Violations
Tax Delinquent
Water & Sewer Liens
Utility Shut Off
LISTS THAT CAN BE PURCHASED:
Vacant Properties
Recently deceased
Pre-probate
Probate
Reverse Mortgage
Medical Conditions
Inherited
Pre-foreclosure
30,60,90 Day late
Guardianships
Fire Damaged
Incarcerated/Arrested
Bail Bonds/Liens
Absentee
Free and Clear
High Equity
No Equity
Negative Equity
Unknown Equity
Foreclosure
Medical conditions
Vacant Houses
Financial Distress
Likely to move
low income/bad credit
MLS:
Expired Listings
Listings with many days on market
MLS Search of keywords like "fixer upper"
MLS Search for REO's, Short Sales
FOR SALE BY OWNER:
FSBO
Zillow
So the question is where does a real estate investor go to buy these motivated seller leads?
Here are some of the resources that I personally use, or have used in the past which may help you narrow down your choices:
Pioneer Data
Exact Data
Agent Pro 247
Melissa Data
Listsource
Listability
US Lead List
Successor's Data
Foreclosures Daily
REIFax.com
Rebo Gateway
To listen to the podcast episode, click on the white arrow in the black bar (please wait a few seconds for the podcast to start)